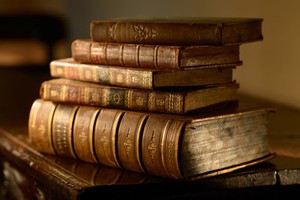 Each year I keep a list of the books I read all the way through, typically with brief notes, as a way of tracking my thoughts and a way to look back on each year and see some of what influenced me. So, in this post I have drawn from that list some of the best books I read this year with slightly edited versions of the notes I jotted down after reading them.
I selected a Top 10 from the books I read this year (with some help by combining!). These 10 aren't listed in a particular order, and they made this list for various reasons ranging from sheer enjoyment to level of impact on me. Following the Top 10 are some more books I enjoyed reading this year (in no particular order) as well as some disappointing ones.
Top Ten
Other Good Reads by subject area:
Biography/History
Southern Baptist Pioneer: Oliver Hart, the Evangelical Revival, and the Making of the Baptist South, Eric Smith- A fascinating read! I was blessed to get to read this in draft form. It is due out next year I believe. Eric has done a great job telling the story of this Key Baptist leader in the colonial South. Much here to glean for ministry today.
For the Glory: The Untold and Inspiring Story of Eric Liddell, Hero of Chariots of Fire, Duncan Hamilton- I have loved the Eric Liddell story since I saw Chariots of Fire as a kid. This great biography corrected numerous historical errors of the movie and then told the story of his mission efforts and eventual death in China. It is critical of Liddell's mission agency. Thanks to David Carothers for recommending this one. I also read Liddell's The Disciplines of the Christian Life, a booklet which was unpublished until after the Chariots of Fire movie which motivated a guy to go locate the book. I really liked the introduction.
The Heavenly Man, Brother Yun with Paul Hattaway- This was also a challenging story of faith, sacrifice and obedience as Brother Yun sought to serve the Lord in his native China. I am aware that there is some controversy over this book including some of the miraculous claims. I do not know enough to have an opinion on this, but I found the book challenging nonetheless.
Calvin, Bruce Gordon- This is now the standard biography on Calvin, and I found it well-written and informative.
Brand Luther: How an Unheralded Monk Turned His Small Town into a Center of Publishing, Made Himself the Most Famous Man in Europe–and Started the Protestant Reformation, Andrew Pettegree- A fascinating look at the role of printing in the Reformation and Luther's impact on the printing industry. Becomes an interesting study of the impact of faith on business
The Church Comes from All Nations: Luther Texts on Mission, Volker Stolle- A great collection of quotes from Luther (lengthy ones showing context, not mere snippets) showing his concern for world mission (contra critics).
Luther, Calvin and the Mission of the Church: The Mission Theology and Practice of the Protestant Reformers, Thorsten Prill- Another good rebuttal of the negative view of the Reformers. Deals with literature I did not yet know of.
John Calvin: Man of God's Word, Written and Preached, Peter Barnes- A good little book on Calvin's commitment to Scripture.
The American Spirit: Who We Are and What We Stand For, David McCullough- I really enjoyed these speeches given at various places including some key historical spots. McCullough communicates so well.
America: Personal Reflections of An Historian, Stephen Ambrose-I like reading Ambrose and these reflections are worthwhile.
The Greatest Knight: The Remarkable Life of William Marshall, the Power behind Five English Thrones, Thomas Asbridge- This was fascinating. I had my eye on this since it came out and finally found an inexpensive, clean copy at Goodwill. This story emerges from the discovery of a document which had been lost for centuries. Marshal served as the epitome of knighthood and his career spans some of the most dramatic history of England.
Rockport: A Childhood by the Sea, John Freeman- I love local history and I have a great respect for Dr. John Freeman, retired missionary and medical doctor, so I was primed to like this book. I had heard Dr. Freeman talk about his childhood as well, so it was fun to read his stories of growing up in Rockport, TX, during WWII. I also enjoyed his Razorback Country: A 1900 Saga of Two Brothers Growing Up in Little River County, Arkansas
Coolidge, Amity Shlaes- This was very informative, with much detail, though it doesn't sing like Millard's books (above). I also enjoyed The Quotable Calvin Coolidge: Sensible Words for a New Century by Peter Hannaford, which is a nice collection of quotes showing Coolidge's belief in hard work, thrift, perseverance, compassion and the necessity of religion.
Lion of Liberty, Harlow Giles Unger- I really like Patrick Henry and this was an engaging biography of him, though it seemed snide in places. I'd like to read Thomas Kidd's bio now.
Thomas Jefferson: Revolutionary: A Radical's Struggle to Remake America, Kevin Gutzman- Very good first chapter on Jefferson's understanding of how the USA government should function.
The Perfect Storm: A True Story of Men Against the Sea, Sebastian Junger- A powerful story which made me fear the sea more. Moving accounts of emptiness of many lives. Also interesting on dreams.
Forgotten Founder. Drunken Prophet: The Life of Luther Martin, Bill Kauffman- brilliant writing, though profane in many places. Important examination of Anti-Federalist arguments and the results today of ignoring them. I forgot I had read this before and listed it as a best read in 2011!
Sasse- On the Record: A Collection of Senator Ben Sasse's Most Influential Speeches, Ben Sasse- A good collection of speeches. I like his emphasis on the constitution, limited government, separation of powers, the need for the Senate to get down to real work and taking on the key issues of the day.
Autobiography of Blackhawk– A sobering firsthand account of why this Native American chief fought for the British in the War of 1812.
Biblical Studies/Theology
You Are What You Love: The Spiritual Power of Habit, James K. Smith- Though I think he overplays his hand in places and takes too dismal a view of the intellect in formation, I appreciated much in this book. I especially appreciated what he says about the importance of formative worship.
The Death of Scripture and the Rise of Biblical Studies, Michael Legaspi-The book is not as exciting as the title, but it is important and valuable. It is largely a history of one German university in the 18th and 19th centuries. You can get the key points from the introduction and first chapter. Legaspi helpfully critiques the move in academia from seeing Scripture as Holy Writ to seeing it as a document to dissect.
The Benedict Option: A Strategy for Christians in a Post-Christian Nation, Rod Dreher- I enjoyed reading this book with a faculty group at Union. The book is better than some of the hype around it. I liked Esolen's book (above) better, but I resonate with much of what Dreher writes here and have seen this sort of thing being done in local churches.
Fiction
Lord of the Flies, William Golding- A sobering tale illustrating the depth of human depravity and the thin veil of "civilization" which typical covers that depravity.
The Flames of Rome, Paul L. Maier- Good historical fiction, meticulously researched, careful to follow all historical data we have and then fill in gaps only in plausible ways. Then nicely written. Racy in places, but very moving. The danger of first century Christians hit me afresh even though I've read about these things for a long time.
The Time Machine, HG Wells- I think I had read this before, but this is another helpful critique of society clothed in science fiction.
Pudd'nhead Wilson, Mark Twain- It was fun to re-read this classic tale with one of my sons. It is classic Twain with significant critique of societal ideas of race and class.
The Tower Treasure, Franklin W. Dixon- It was fun to re-read this one to my younger children. It is quite simple, but I appreciated the strong family dynamic and the affection between father and sons which is typically absent from young adult literature and children's movies today.
Kingdom's Dawn, Book 1 of the Kingdom Series, Chuck Black- good, fun read. As in his other books Black tells a story of knights that nicely parallels a portion of the biblical storyline. Parts are quite good and parts are a bit of a stretch. Still it is fun and informative. My youngest, who has been less interested in our reading times, began to ask for it and said, "This is a good book." We also enjoyed the next volume in the series, Kingdom's Hope.
Not as good
Son of a Wanted Man, Louis L'Amour- The dramatized audio did not come across well (melodramatic, cheesy) and apparently it deviates a good bit from the book. It is sad that they devoted time and energy to this rather than getting good readings of other books which connect to the Sacketts. Hondo was not so good either.
The Call of the Wild, Jack London- This was another re-read with my homeschooled teenager. Fair, not great. I don't see what the great admiration for it is.
Maltese Falcon, Dashiell Hammett- A mediocre story with lame characters, not a one to like. They are all no-count, untrustworthy louts. It isn't even told in a striking manner. I don't see why this has received praise.